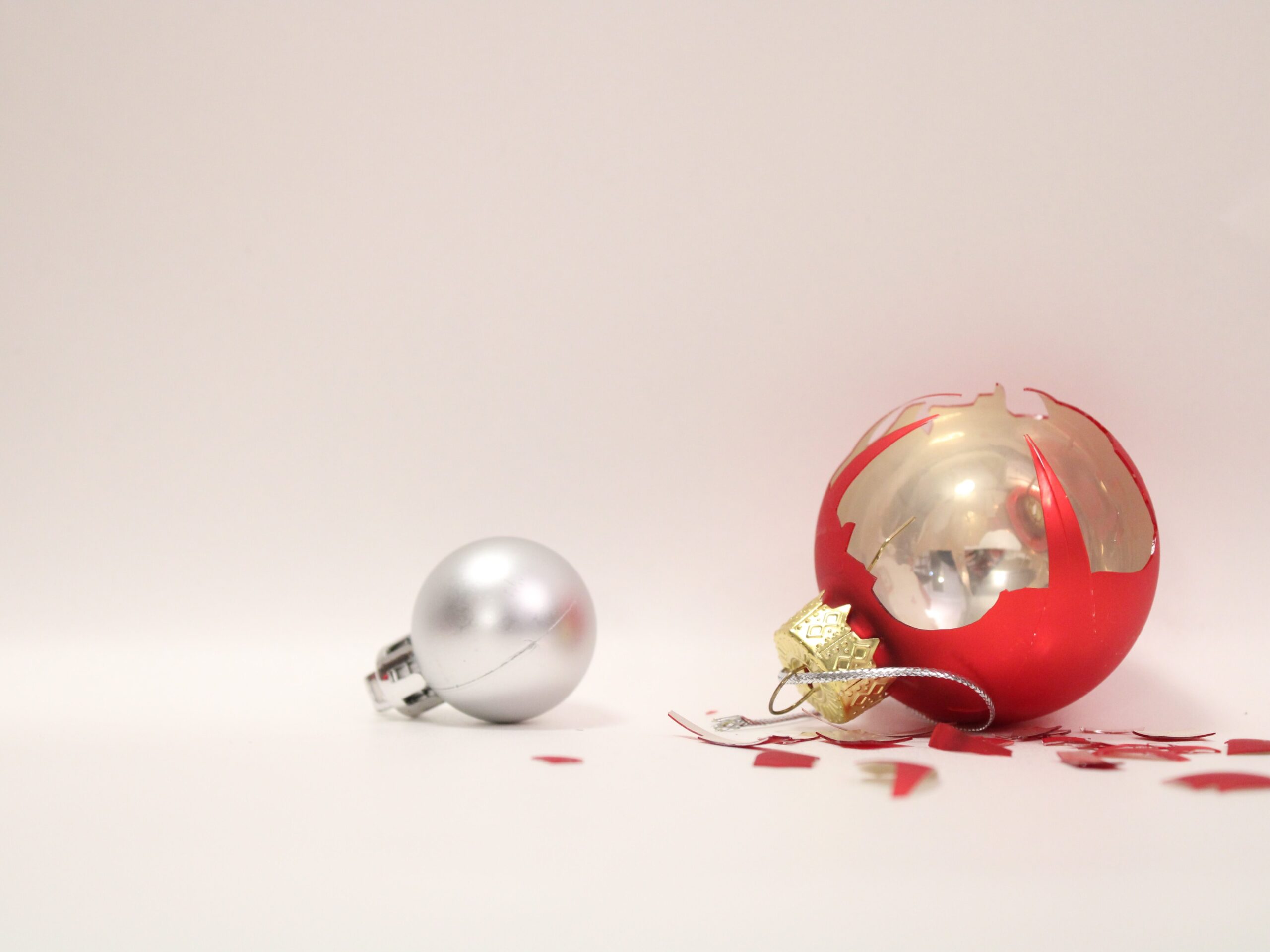 When you're missing someone you love, going through a tough medical situation, or maybe life just isn't where you thought it would be by now, the holidays may not feel like the most wonderful time of the year.
So, what do you do when sparkly lights and jingle bells don't feel so merry and bright? Here are a few thoughts that might help.
Cry when you're sad, smile or laugh when you're happy- and don't feel guilty about any of it. Sorrow and joy can definitely coexist.
Make a plan with your closest people, so that the most intense days- like Christmas and New Year's Eve- don't sneak up on you.
If decorating, house guests, gift buying, or holiday gatherings are sucking the ever-loving life out of you, don't let traditions be the boss of you. It's OK to do what you love, and let the rest go.
If you're feeling lonely or isolated, tell somebody. Chances are, not everyone knows how tough these holidays are for you.
Make memories, instead of buying a lot of stuff. Paint pottery together, go ice skating, or (please don't tell our grand daughters this part) take a kid to get sparkly "fairy hair." They'll remember those days long after the gifts are forgotten.
Take care of you. Getting fresh air, going for coffee, working out, taking a nap, creating something, or getting a massage- can spark joy, even on the toughest days. Rest is not a four letter word. [OK, so technically it is, but not the kind that got you in trouble in middle school.] Give yourself permission to rest.
Life won't always be this hard. I promise.
I invite you to visit the Grief Survivor Facebook page to add your thoughts.
May your holiday season be filled with God's peace and love.